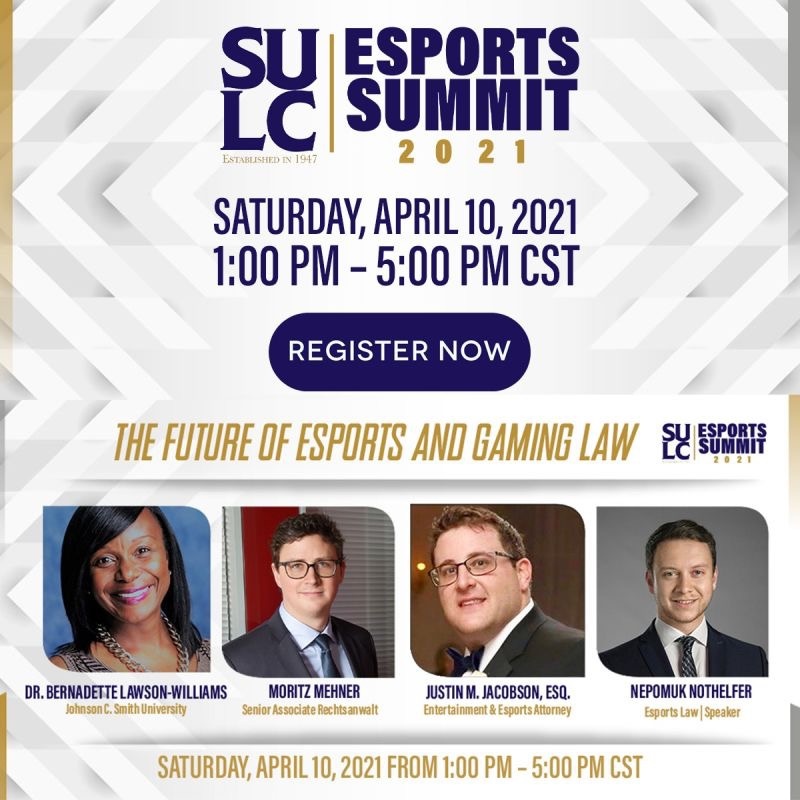 04-12-21 – Jacobson Acts As A Panelist For "The Future of Esports and Gaming Law" Panel As Part SULC Esports Summit 2021
(New York, NY) – Justin M. Jacobson recently provided insight on "The Future of Esports and Gaming Law" panel as part of the Southern University Law Center's (SULC) Esports Summit 2021. In fact, Justin was joined by others including the esports professor at Johnson S. Smith University, Dr. Bernadette Lawson-Williams and esports legal researcher, Nepomuk Nothelfer. This panel explored the various legal issues related to the current esports scene, including as it applies to gaming content creators, streamers, and professional gamers. The panel discussed the future of esports and gaming law, including the use of NFTs in esports and gaming space and how esports player contracts may change over the years.
Check the full panel below.